A few days back I stepped out to photograph one of those ubiquitous construction sites mushrooming all around Delhi to make a few B&W portraits. I had crossed this particular site quite a few times and for some strange reason I wanted to go there even though there wasn't anything really "special" about it. Just before this I'd gone to Nizamuddin Dargah at Delhi when I made this photograph of an old man, a shopkeeper just outside the mosque there.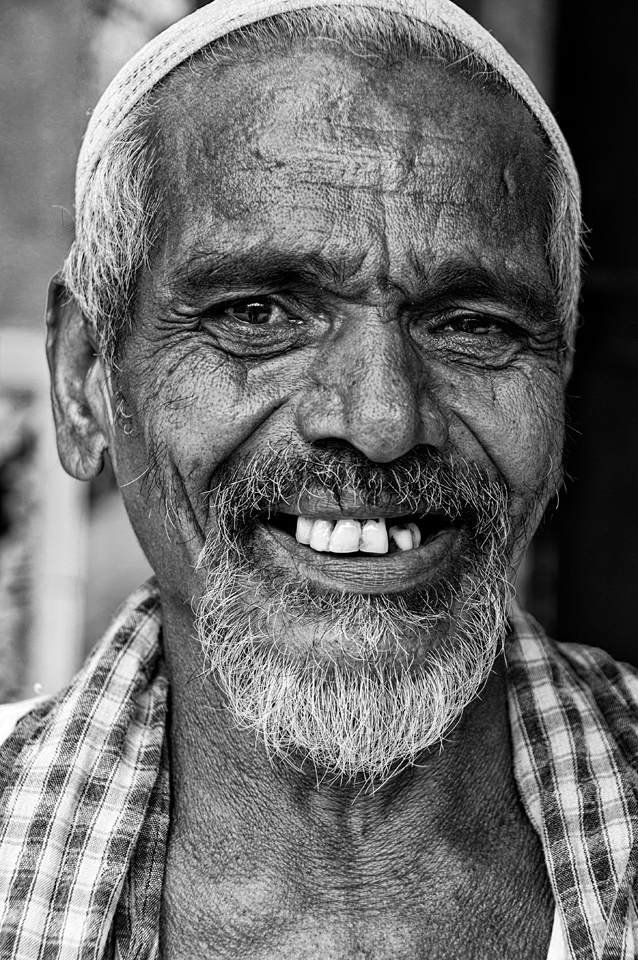 And I made this other photograph there as well, of a butcher with gentle eyes. It reminded me of a paradox – blood-stained hands and kohl-lined eyes…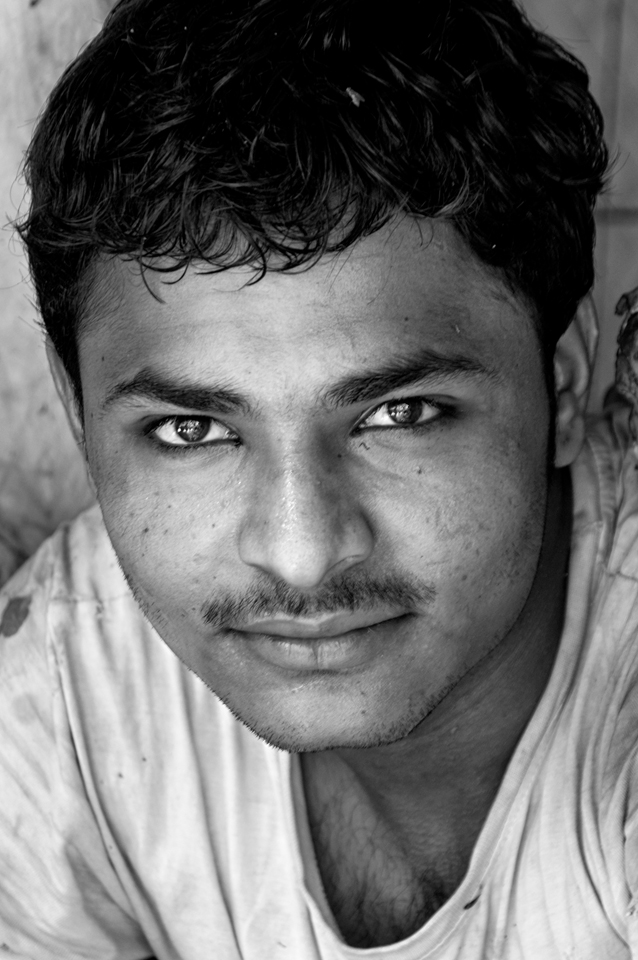 Now getting back to the construction site – I spent a few hours there chatting with the workers and laborers and doing some photography. I photographed children. And then when I got back home and as I started processing my photographs, I began to think, why did I go there almost mechanically without much thought? Why not elsewhere, some other place classically beautiful? Why am I so intrigued and fascinated by people whom we call poor? I do it ever so often, as I did at Nizamuddin and then here. Here is one of the photographs I made of a young child who was washing his clothes in barely a trickle of water…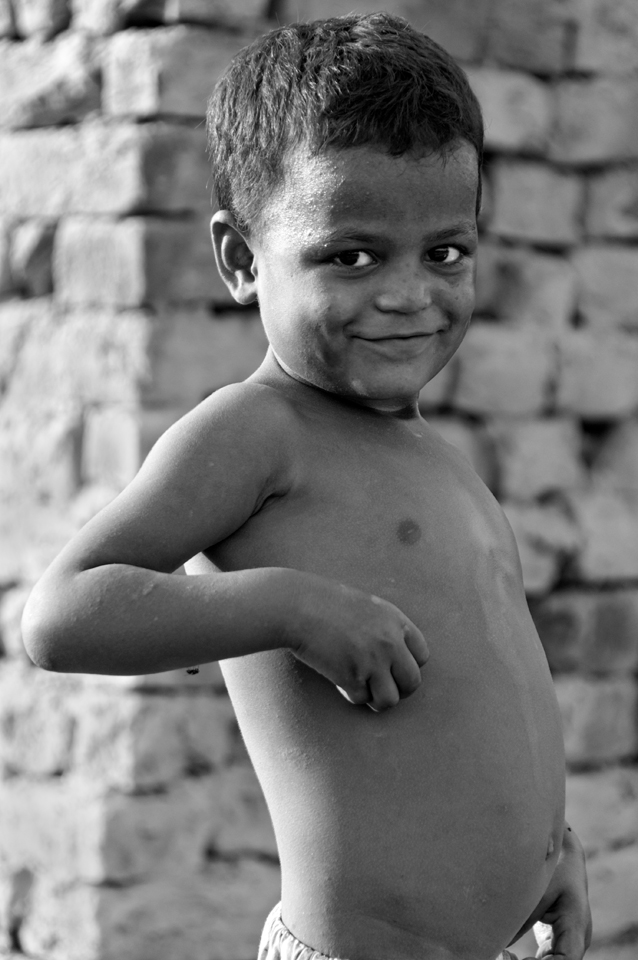 And here is another one of a baby in arms whose mother dutifully rubbed her face with powder just before I photographed her (just as I'm sure my mother got me ready for a photograph too)…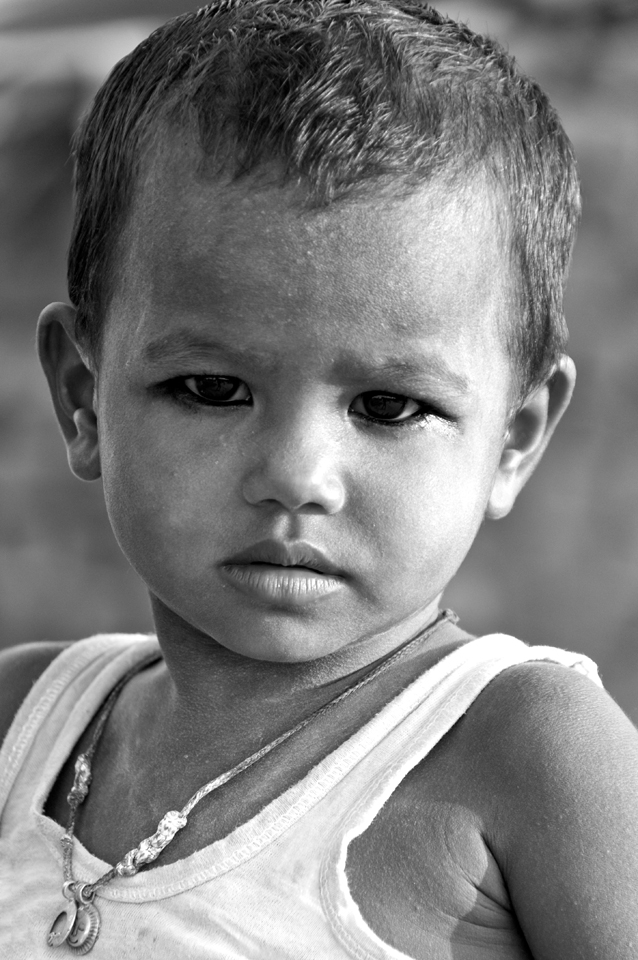 The answer to why I go to such places kept eluding me till I had my Eureka moment this morning when my aunt commented on a photograph that it made her cry. And someone else wrote to me and said that my images were Steve McCurry-esque. Now don't misunderstand me, this is not self-adulation, I'm just stating what happened. I've also had people tell me what I write is tripe and trash which too is fine. And of course, I've had someone say to me (without knowing me) that I am being hypocritical when I write. That also is fine. Unfortunately these aren't comments, but emails – if they were comments, I'd approve those too.
So yes, the answer came to me. I do it because these people have affected me within the deepest recesses of my heart. If I were unmoved by them, I wouldn't ever have been able to create a photograph than can move someone to tears or for that matter compare my photographs to Steve McCurry, however distant a dream his art and craft is for me. These are people I am attracted to; they move me within, they affect a part of me which somewhere along the way had accepted that I will never be able to make a difference in their lives – how wrong I was! I love the stories that I hear from them – of trials and tribulations, of their daily grind, of how they treasure what we take for granted. I put my arms around them because they are no different from me and they need to know I care. I love sharing a meal with them sitting in the dust. I spend time with them because I would rather be there than with superficial people who can only discuss how comfortable the spring-collection Ferragamo loafers or Jimmy Choo's are, while being blind to those walking barefoot on a tar road on an Indian summer day. I photograph them because this keeps me in touch with reality as it exists, not how I would wish it to be. I create images of them because it makes me more sensitive to their angst and pain, something we tend to ignore.
As I was photographing them, someone said about my camera that these are rich people's toys. Well, yes I am rich in compare, but more often I think that those who don't have what we possess in material terms are far richer than us. Can you see his toys?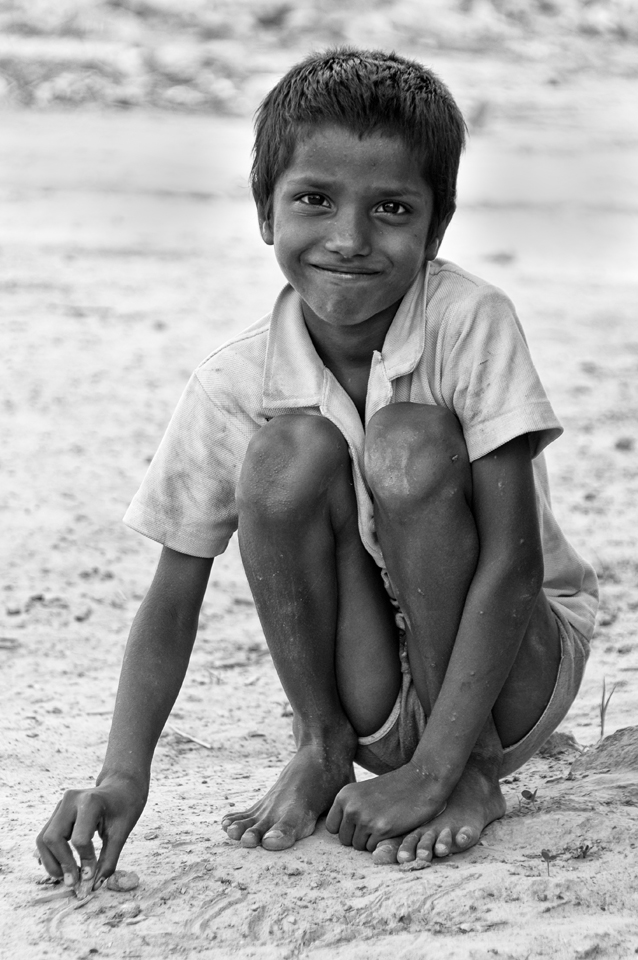 But beyond his toys, what he has in his eyes are happiness and contentment – these really can't be bought with cash in a shopping mall.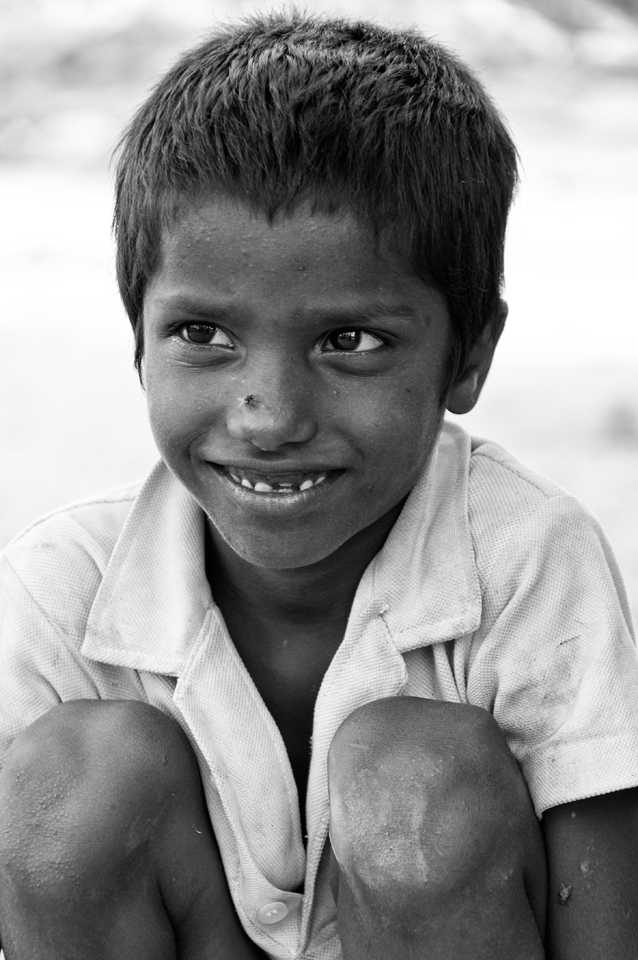 I repeat their stories to myself almost each day without fail, I relive those times whenever I see these photographs. What they want is recognition. What they need is empathy, not sympathy. What they desire is dignity. What they treasure is respect. These are the mantras I remember. And if in all of this, you hear their stories from me and you pause even for a moment and reflect and feel, then my photographs mean something else, and take on a different dimension entirely. Because then I am not only a photographer, but also a storyteller. And to complete this story that I am narrating now, let me use these words of John Donne:
No man is an island,
Entire of itself.
Each is a piece of the continent,
A part of the main.
If a clod be washed away by the sea,
Europe is the less.
As well as if a promontory were.
As well as if a manor of thine own,
Or of thine friend's were.
Each man's death diminishes me,
For I am involved in mankind.
Therefore, send not to know,
For whom the bell tolls,
It tolls for thee.
The world will be a much better place if you remember that those bells toll for thee as:
No man is an island.